Life Size Human Skull on Cervical Vertebrae/Spine Brain with Nerves Model Anatomy Skeleton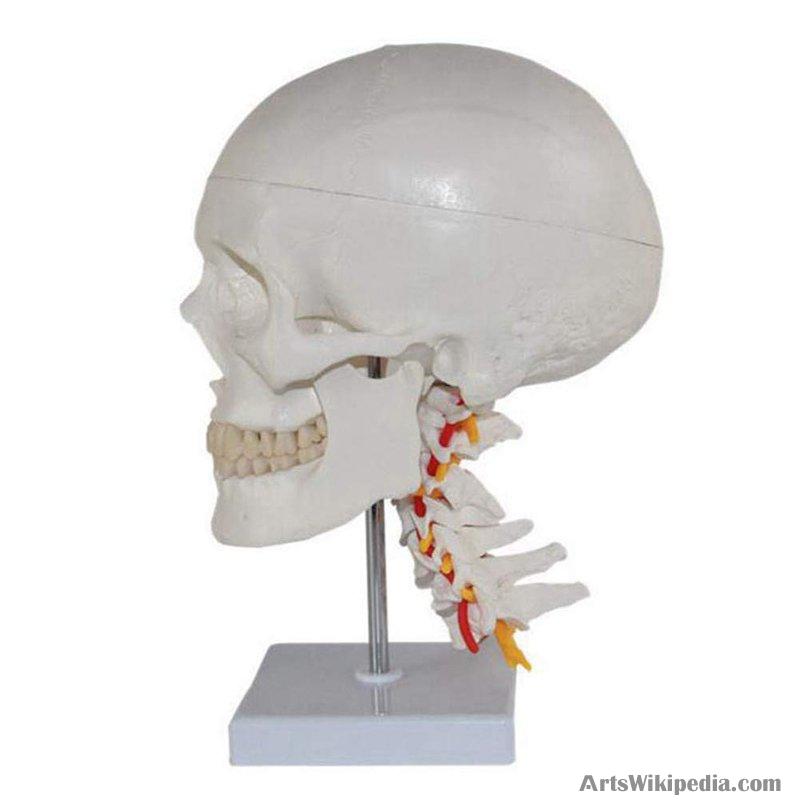 Product Description
Life Size Human Skull on Cervical Vertebrae/Spine Brain with Nerves Model Anatomy Skeleton Veterinary Anatomical Anatomia
Description
Material: pvc
Size : 19x15x26CM
The model consists of a skull and 7 cervical vertebrae with a cervical vertebral artery and a base.
The skull model can be removed from the installed cervical spine. Shown are the rhomboid, spinal cord, cervical nerve, vertebral artery, basilar artery and posterior cerebral artery. High-quality prototype Hand-made in solid, non-broken hard plastic Highly accurate display of cerebellar sulcus, holes, protrusions, sutures, etc. It can be disassembled into skull, skull base and mandible. It is the best mold for studying the shape of human skull and cervical spine.
Package
1x skull model
Note:
Please allow little color difference due to different display or light environment.
Because it is a manual measurement, the product size has a small range error of 0.5-1cm, please refer to the actual product, please understand.
Anatomy model for medical teaching and education
Skull
Ethmoid
Nasal bone
Glabella
Coronal suture
Frontal bone
Parietal bone
Orbit
Lacrimal bone
Zygomatic bone
Mandible
Maxilla
buy Life Size Human Skull on Cervical Vertebrae/Spine Brain with Nerves Model Anatomy Skeleton using cryptocurrencies Bitcoin , ethereum