Life Size Human Skeleton Skull Model Anatomical Anatomy Medical Teaching Skeleton Head Learing Teaching Supplies Equipment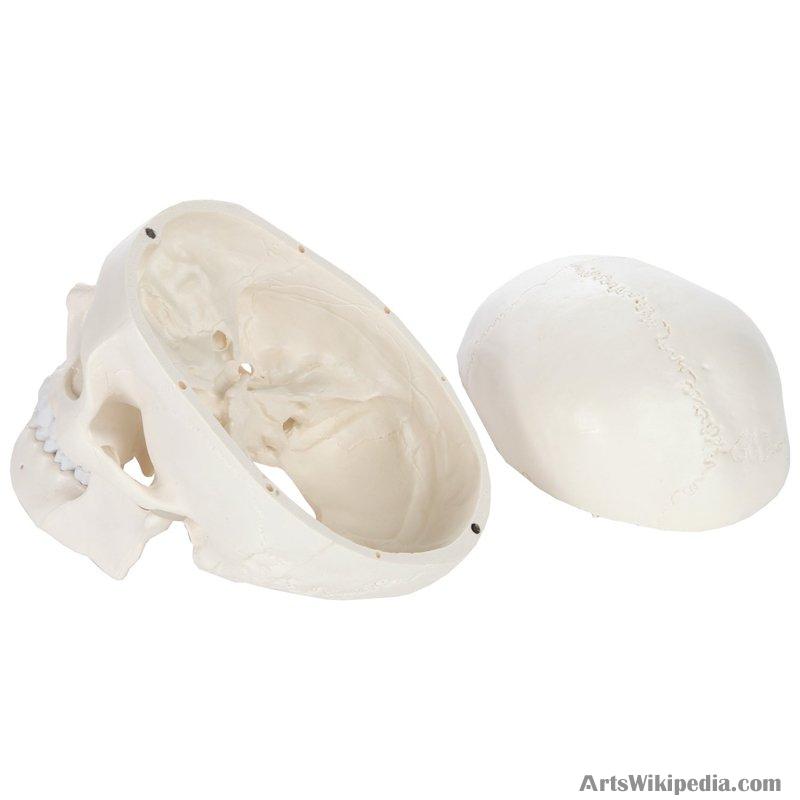 Product Description
Life Size Human Skeleton Skull Model Anatomical Anatomy Medical Teaching Skeleton Head Learing Teaching Supplies Equipment
Features:
High quality original human skull cast. It can be disassembled into 3-part: Calvaria, Base of Skull, and Mandible.
The calvaria is removable to show the internal structure of the skull.
The teeth are separated, same as real one, in ceramic white color.
The mandible is articulated and removable.
Highly accurate representation of the fissures, foramina, processes, sutures etc.
This model is a premium, medical quality anatomical model made in non-toxic PVC material design to be easily cleanable and withstand high temperatures.
Size: 19*15*21CM
Color:as show in the figure
Anatomy model for medical teaching and education
Skull
Ethmoid
Nasal bone
Glabella
Coronal suture
Frontal bone
Parietal bone
Orbit
Lacrimal bone
Zygomatic bone
Mandible
Maxilla
buy Life Size Human Skeleton Skull Model Anatomical Anatomy Medical Teaching Skeleton Head Learing Teaching Supplies Equipment using cryptocurrencies Bitcoin , ethereum