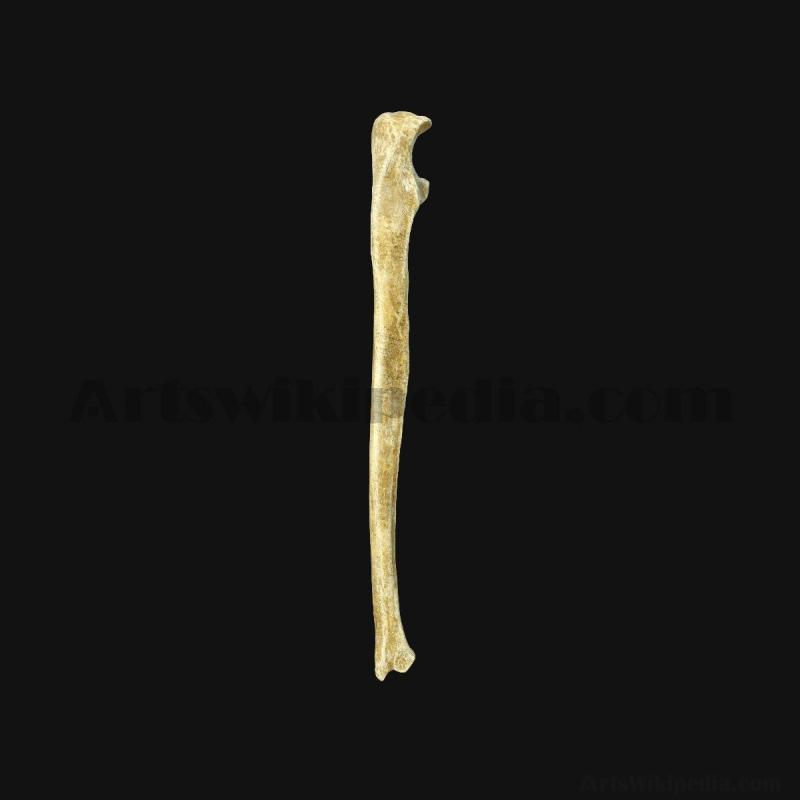 Standard Licence
For Use in
-One commercial project
-Personal use
Files
1566936885698253532.rar
5 MB
Product Description
3D Ulna Bone Model

Sculpted in Zbrush
The model is ready for 3d print
Available file type c4d and obj, if you want another extension just ask
3D Ulna Bone Model rendered inside c4d using octane render

Texture included:
3D_Ulna_Bone_AO.jpg 4096*4096
3D_Ulna_Bone_Color.jpg 4096*4096
3D_Ulna_Bone_Height.jpg 4096*4096
3D_Ulna_Bone_Normal.jpg 4096*4096
3D_Ulna_Bone_Roughness.jpg 4096*4096


Medical Info:
The ulna is a long bone found in the forearm that stretches from the elbow to the smallest finger, and when in anatomical position, is found on the medial side of the forearm. It is broader close to the elbow and narrows as it approaches the wrist.

Close to the elbow, the ulna has a bony process, the olecranon process, a hook-like structure that fits into the olecranon fossa of the humerus. This prevents hyperextension and forms a hinge joint with the trochlea of the humerus. There is also a radial notch for the head of the radius, and the ulnar tuberosity to which muscles attach.

Close to the wrist, the ulna has a styloid process.