3d General Atomics MQ-9 Reaper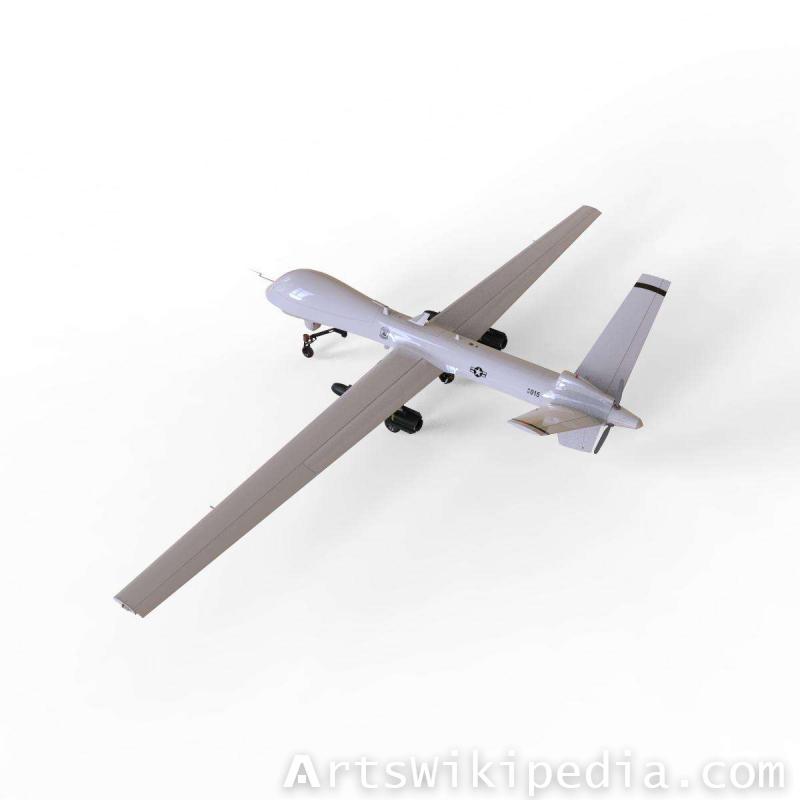 Standard Licence
For Use in
-One commercial project
-Personal use
Files
14894827651285246064.zip
6 MB
Product Description
3d General Atomics MQ-9 Reaper
This 3D model is desinged in 3dsmax 2017 it can be used in 2016 2015 2014
Rendered in using Vray,
MQ-9 Reaper is also rendered in Keyshot , Keyshot file is included.


more Info about the model:



typical MQ-9 system consists of multiple aircraft, ground control station, communications equipment, maintenance spares, and personnel. A military crew comprises a pilot, sensor operator, and Mission Intelligence Coordinator. The aircraft is powered by a 950 horsepower (710 kW) turboprop, with a maximum speed of about 260 knots (480 km/h; 300 mph) and a cruising speed of 150–170 knots (170–200 mph; 280–310 km/h). With a 66 ft (20 m) wingspan, and a maximum payload of 3,800 lb (1,700 kg), the MQ-9 can be armed with a variety of weaponry, including Hellfire missiles and 500-lb laser-guided bomb units.Endurance is 30 hours when conducting ISR missions, which decreases to 23 hours if it is carrying a full weapon load.The Reaper has a range of 1,000 nmi (1,150 mi; 1,850 km)[dubious – discuss] and an operational altitude of 50,000 ft (15,000 m), which makes it especially useful for long-term loitering operations, both for surveillance and support of ground troops.
Product Attributes
Included files
max 2016
max 2015
ma 2017
obj
keyshot
fbx