Human Liver Model, Anatomical Liver Model Liver and Gallbladder Magnification Model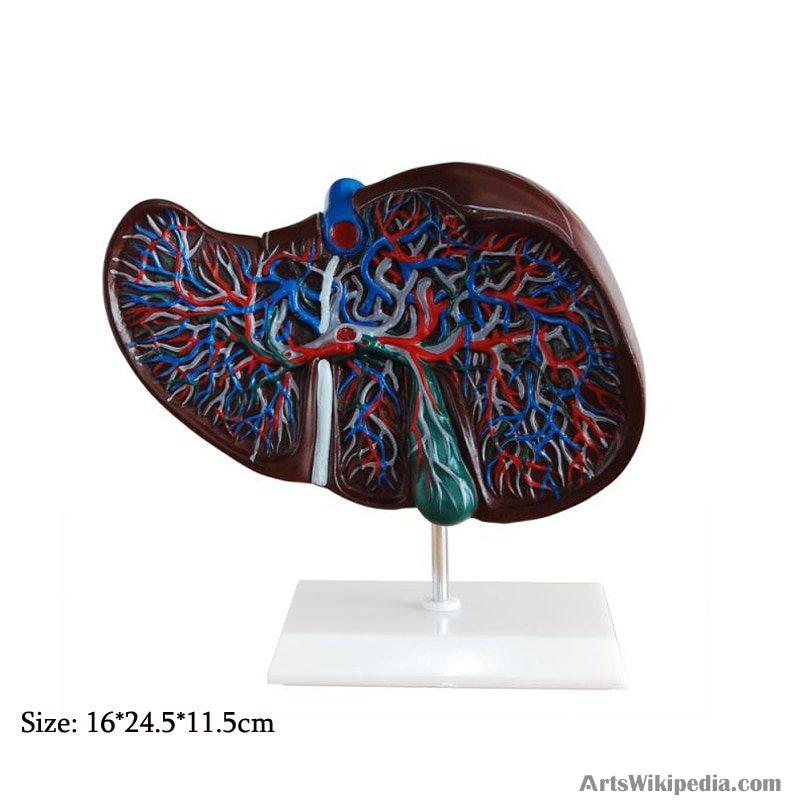 Product Description
ISO Human Liver Model, Anatomical Liver Model Liver and Gallbladder Magnification Model Dropshipping
description
Dimensions: height 16cm, width 24.5cm, depth 11.5cm (approx. 1.5 times)
Material: PVC
Features: The model shows the lobulation of the liver, the branches of the blood vessels of the liver, and the structures of the gallbladder and bile duct system.
The complex vessels network in the opened liver are displayed in different colors.
Visable are the hilus vessels as well as the extra-hepatic and intra-hepatic bile ducts.
Mounted on stand.
package includes:
1 *liver model
note: - Please allow slightly different colors due to different displays or different light environments. Please allow 1cm-2cm error due to the hand measurement .
Anatomy model for medical teaching and education
Liver
Spleen
Pancreas
Duodenum
Pancreatic duct
Pancreatic head
Pancreatic tail
Gallbladder
Bile
Hepatic
buy Human Liver Model, Anatomical Liver Model Liver and Gallbladder Magnification Model using cryptocurrencies Bitcoin , ethereum