1:1 Human Fetal Baby Infant Anatomical Skull Anatomy Skeleton Model Teaching Supplies Tool for Medical Science embryology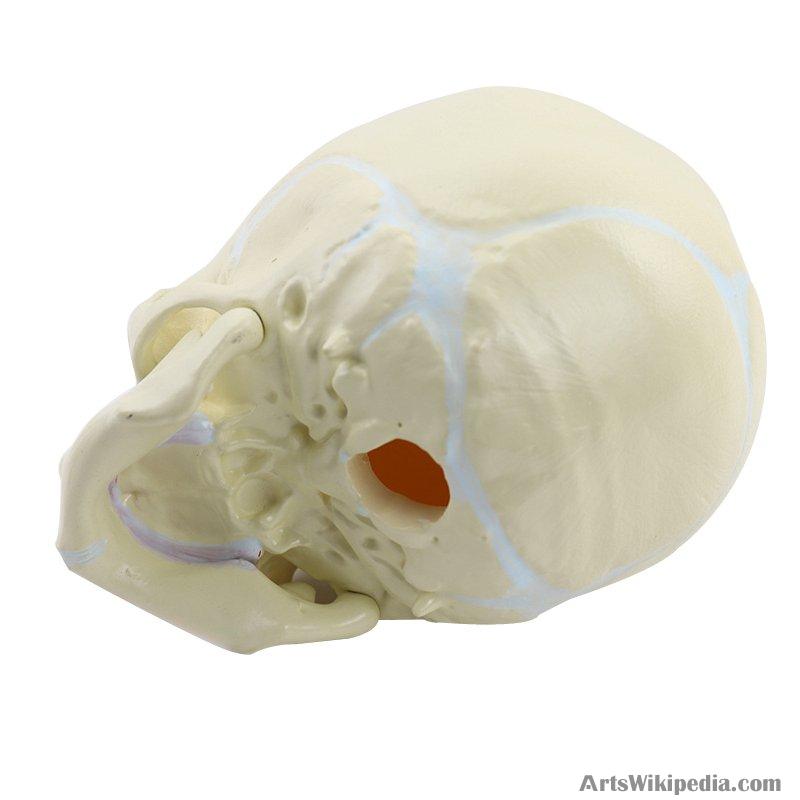 Product Description
1:1 Human Fetal Baby Infant Anatomical Skull Anatomy Skeleton Model Teaching Supplies Tool for Medical Science Lab Supply
Description:
This model is a wood-based model for learning the anatomy of the skull.
It shows in detail the most important structure of different bones in the skull.
The skull can't be removed and the chin tied with a spring can't be opened to the structure of the bone in the mouth.
Made from PVC, the image is lifelike.
Size:14x10x11CM
Color:as show in the figure
Packing list: 1Pcs
Anatomy model for medical teaching and education
Skull
Ethmoid
Nasal bone
Glabella
Coronal suture
Frontal bone
Parietal bone
Orbit
Lacrimal bone
Zygomatic bone
Mandible
Maxilla
buy 1:1 Human Fetal Baby Infant Anatomical Skull Anatomy Skeleton Model Teaching Supplies Tool for Medical Science embryology using cryptocurrencies Bitcoin , ethereum