1:1 Human Bone Model of Bone Adult Arm of Upper Limb Bone Arm and Radius Hand Bone Medical Science School Teaching Supplies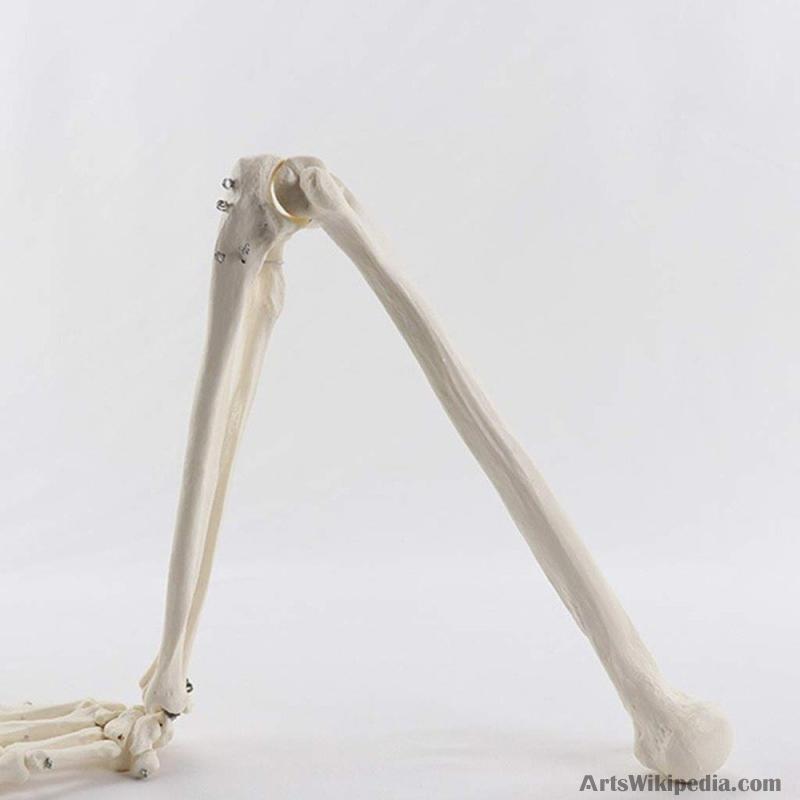 Product Description
1:1 Human Bone Model of Bone Adult Arm of Upper Limb Bone Arm and Radius Hand Bone Medical Science School Teaching Supplies
Product size: 70cm
Packing size: 40*20*20cm
Material: Made of environmentally friendly food grade PVC material
Features: professional and accurate model structure
Uses: teaching, research, collection
Perfect tool for medical professionals,the palm with ulna and tibia anatomy is very standard.
Good for school teaching tool, learning display, and collectibles, also will be a great addition to your lab supplies.
The model is made of polyvinyl chloride (PVC) plastic, which is corrosion resistant, lightweight, and has high strength.
Excellent Education tool for Students/teachers/professional use,preferred choice of experts.
Applicable to schools,hospital, in physical health teaching, can be used as a teaching of hand skeleton knowledge of the visual aids.
Package
1x model
Note:
Please allow little color difference due to different display or light environment.
Because it is a manual measurement, the product size has a small range error of 0.5-1cm, please refer to the actual product, please understand.
Anatomy model for medical teaching and education
Upper limb
Humerus
Radius
Ulna
Elbow joint
Forearm
Biceps
Deltoid
Brachialis
buy 1:1 Human Bone Model of Bone Adult Arm of Upper Limb Bone Arm and Radius Hand Bone Medical Science School Teaching Supplies using cryptocurrencies Bitcoin , ethereum